Expat v. Immigrant v. Migrant Post 3: Collocating Adjectives in Corpus
The public discourse around people who move to the U.S. is ugly at the moment (the moment being Build a Wall, Travel Ban, and Zero Tolerance). This series uses dictionaries and corpus linguistics to reflect on how we speak about people that move from one country to another.
We looked at dictionary definitions. We looked at dictionary example sentences. Now we go straight to the horse's mouth: corpus. We are going to check out which words collocate with immigrant, migrant, and expat in that sexy stallion, the Corpus of Contemporary American English (COCA).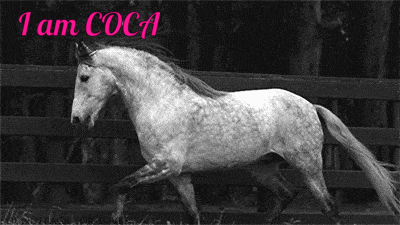 COCA is "the largest freely-available corpus of English, and the only large and balanced corpus of American English." They had me at free. It's a big ol' database with spoken, academic, fiction, newspaper, and magazine texts from American English sources and you can query to your heart's content.
Confession Time: It's been a hot minute since my graduate class on language analysis and I honestly forgot near everything I once learned about using corpora, so forgive me and make suggestions if something doesn't seem right in the search methodology described below.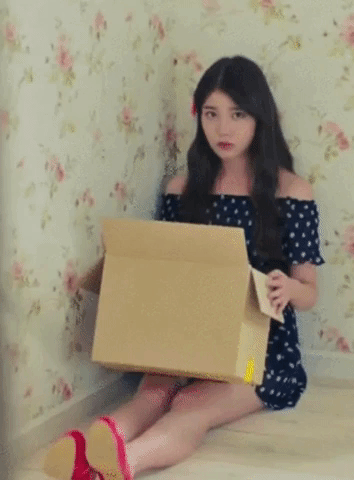 So what are we looking at here in this table? For each of the People that Move lexical items you can see the top five adjective collocations that go before them. Meaning when I searched for migrant- as a lemma so it encompassed singular and plural forms- COCA pranced through her database of texts and identified that Mexican was the word that most frequently preceded it, black was second most frequent, etc.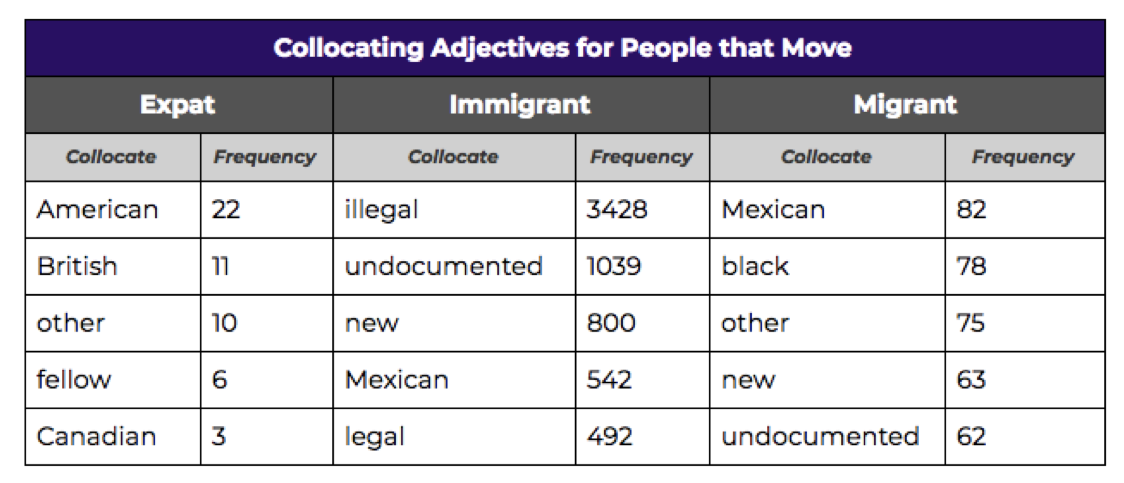 Expats are most likely to be qualified with their nationalities, and the top nationalities are Western countries with white majorities. Immigrants are frequently described by their legal status, but also as Mexican. Migrants have a mix of nationality, race, and status. Why don't we have Mexican expats when Mexican people comprise the largest portion of foreign born living in the U.S.? Why must we speak of immigrants primarily in terms of legal status?