Linguistic Predictors of Cultural Identification in Bilinguals
What Research has established that there is a relationship between language and cultural identification in bilinguals. Howevs, Schroeder, Lam, and Marian (2017) are interested in unpacking the variables (age of acquisition, exposure contexts, etc.) that predict cultural affiliation. Does our favorite polyglot kween Daenerys Targaryen identify more as Westerosi or Valyrian? And what makes it so?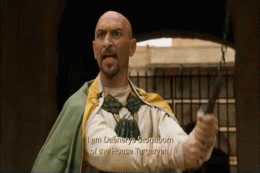 Schroeder, Lam, and Marian lay out a three-part framework as to why "language knowledge, use, and experience" connect to cultural identification in bilinguals.  
Linguistic knowledge gives you access to culture. Maybe if we all spoke better Spanish, we wouldn't have needed Justin Bieber to introduce us to the 2017 delight that was Despacito.

Linguistic knowledge begets reflection and awareness. Constantly making linguistic choices may lead to introspection on cultural affiliation. The implication is monolinguals operate on a linguistic autopilot that doesn't necessitate this sort of reflection.

Bilinguals make deliberate style choices to signal cultural affiliation- using one language over another in certain contexts, employing accent in one or both languages, etc.
Before we proceed, a few acronyms for the newbies:
L1- a person's first or "native" language

L2- a person's second or additional language

C1- the culture of the L1

C2- the culture of the L2
How
The study was completed with 209 bilingual participants filling out LEAP-Q, a questionnaire developed by Marian, Blumenfeld, & Kaushanskaya (2007).  Participants self-reported details about their language acquisition and usage, including the extent to which they are currently exposed to their languages and in what kind of context, formal or informal. The questionnaire also had respondents list the cultures they identify with and select on a scale from 0 (no identification) to 10 (complete identification) the degree to which they identify. All participants reside in the USA (we'll be coming back to this), but there was diversity of linguistic backgrounds- e.g. a variety of L1s and L2s, early (<5 years old) or late L2 learners, and different immersion and current exposure contexts.
And so…?
Schroeder et al. crunched the numbers (aka conducted a couple multiple regression analyses) and found some similarities and differences between the predictors of C1 and C2 identifications.
Identification with C1 was reliably predicted by
L1 current exposure context

L1 proficiency

Fewer L2 years in family

More years in L2 school/work
Whereas identification with C2 was predicted by
More years in L2 school/work

Lower perceived accent in L2

Early age of L2 acquisition
To illustrating their findings, we'll need a little help from our imaginary friends. For example, Kim (L1=English, C1=American, L2=French, C2=French) was born and raised in Dayton, Ohio. Sse studied French in high school and college achieving bilingual status. She primarily consumes English media and has no French speaking family members. These facts predict her identification with her C1. Whereas, Khloe (L1=Spanish, C1=Mexican, L2=English, C2=American) was born in Guadalajara, but moved at age 4 to Austin, Texas where she learned English in school and achieved bilingual status. She speaks English at work and is taken as a native English speaker by her coworkers. These facts predict a stronger identification with her C2.
The researchers concluded that their three-part framework explained the findings, with the first hypothesis having "the most explanatory power."
But what about…
Selection effects? It would be interesting to see similar research outside the United States. Current American political climate notwithstanding, the U.S. (for now) remains in the Inner Circle of Kachru's influential model of World Englishes (1992). As such it is considered "norm-providing," and, however unfairly, one of the more prestigious Englishes.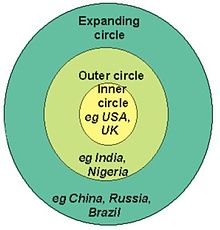 There could be a perceived desirability of affiliation with American culture that increases a bilingual's identification with it as a C2. Would results be substantially different if bilingual participants were living in Outer Circle or Expanding Circle countries? Consider our third imaginary friend, Kourtney, a Chinese businessperson in Nigeria, an Outer Circle country. She was born in Shanghai, China and studied English throughout her childhood and into university. She speaks with a minimal foreign accent, and uses English daily in professional contexts. She has lived in Nigeria for years. She exhibits the predictors uncovered by Schroeder et. al. that align with a C2 affiliation, but would her tenure in an Outer Circle country have a mitigating impact on that potential identification?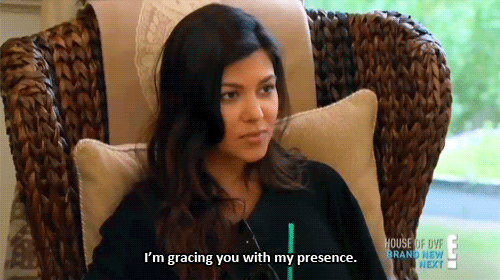 While more research into bilingualism is needed, these bishes have certainly furthered the field's understanding of the interplay between language and culture. Check the article out if you're a bilingual bish or a teacher bish interested in language learner identity.
---
Kachru, B. (1992). World Englishes: approaches, issues and resources. Language Teaching, 25(1), 1-14.
Marian V., Blumenfeld H. K., & Kaushanskaya M. (2007). The Language Experience and Proficiency Questionnaire (LEAP-Q): Assessing language profiles in bilinguals and multilinguals. Journal of Speech, Language and Hearing Research, 50(4), 940–967.
Schroeder, S. R., Lam, T. Q., & Marian, V. (2017), Linguistic predictors of cultural identification in bilinguals. Applied Linguistics, 38(4), 463–488.