Maybe it's a grime [t]ing: TH-stopping among urban British youth
I've been thinking a lot lately about how identity is something that we perform. I was introduced to this idea through my exploration of the Iggy Azalea's persona and performance for my first Linguabishes post (here). It was my first glimpse at the tricky area of identity research. Not dissimilar from code-switching, your identity performance at work is probably super different from the one you perform to your bishes. Identity can change from context to context and it depends on your audience.
Identity is complex and luckily it evolves. Imagine if you were currently performing your identity from age 15.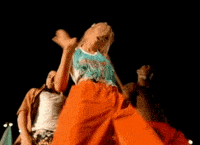 In Rob Drummond's recent paper, "Maybe it's a grime [t]ing: TH-stopping among urban British youth" he cites Bucholtz & Hall's (2010:19–25) five principles of identity. The gist of which is that identities are not fully-formed, they're not explicitly conceived, and they're dynamic.
Adolescence is a time of emerging identities. One way teens attempt to craft their identities is by emulating their role models. Maybe you were Spice Girls fan in 1997 and tried out your first British accent, or an emo Avril Lavigne fan in 2002 and decided to go out and get a bunch of eyeliner. These would both be conscious attempts to appear to be in the same group or have a similar identity as your role models, but remember identity performance isn't always a conscious choice.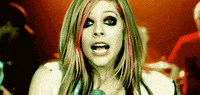 When Drummond was working on the UrBEn-ID (Urban British English and Identity) Project in Manchester (the one in the UK, ok bishes?), he noticed something interesting about 4 students who liked a specific kind of music: they performed TH-stopping some of the time.
TH-stopping is pronouncing a voiceless th as a t, like 'thing' as 'ting'. While less uncommon than  its voiced sister, DH-stopping, (pronouncing 'them' as 'dem'), it occurs in many English varieties including West Indian Englishes and Creoles, Jamaican Creole, British Creole, Irish English, and Liverpudlian. It is also associated with AAE, so in it can be found in Hip-Hop and Grime.
Have you heard of Grime? It's a type of music born out of early 2000's East London. Think Fix up, Look Sharp. Grime, like Hip-Hop is rooted in urban black culture, but blooming out of East London, it is also cross-racial using a multiethnolect, an ethnically neutral dialect, called Multicultural London English (MLE). More on that (in search of a Multicultural Urban British English (MUBE)).
A lot of previous work has looked at the language-ethnicity link. Does language reflect ethnicity? Or is it a social performance of ethnicity? I guess no one's really all that sure, but in this specific case, Drummond found that ethnicity was most definitely not a factor.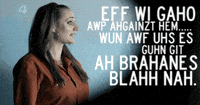 While most research that looks at identities of adolescents is in mainstream schools like Eckert's research, the adolescents in this study were four boys outside of the mainstream education system. They attended a specialized learning center that was designed for students who didn't fit into the mainstream system for a variety of reasons. The study took place over 2 years and had 25 participants, but TH-stopping was in such limited use that only these 4 boys stood out. To find out why they were TH-stopping they look at a whole bunch of different variables including sex, ethnicity, speech context, musical tastes, age, and a bunch more. Which variable stood out may surprise you…
While context was a significant factor (meaning that in a mock job interview TH-stopping didn't occur), the biggest variable turned out to be music, but not reported taste in music. Specifically, it was whether the subject was observed to be rapping in class. For the 3 out of the 4 boys, rapping is almost a feature of speech since they regularly slip in and out of it during conversation.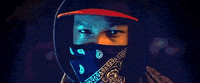 The 4 boys used TH-stopping in conversations where they were trying to show ingroup status with the street, urban, tough culture embodied by Grime. One example is a conversation they had about a mutual acquaintance who was about to get out of jail. They were each trying to show that this person was a friend of theirs. They each in turn referred to him as a tief (for 'thief'). Another example is of a different boy who in the context of discussing his favorite Grime artist does not TH-stop and then self-corrects in order to use it.
Drummond concludes that among the subjects in this study TH-stopping is not a marker of ethnicity, but a part identity performance. It is a "linguistic resource" that helps align them with a general sense of tough or street culture embodied by grime.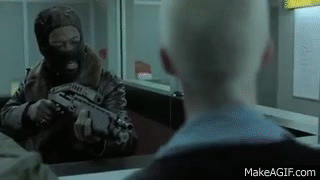 And just to be clear, it's not like listening to this type of music has caused their dialects to change. It's that in order to show that they live in the Grime world, they occasionally stop a TH and perform in-groupedness. This is the major take-away. That and the fact that ethnicity as a concept is not a meaningful mechanism for grouping people.
This should be taken into account in future studies that attempt to link identity and language.
——————————————————————————————————————-
Drummond, Rob. "Maybe Its a Grime [t]Ing: Th-Stopping among Urban British Youth." Language in Society, vol. 47, no. 02, 2018, pp. 171–196., doi:10.1017/s0047404517000999.
Eckert, Penelope. "Linguistic Variation as Social Practice: The Linguistic Construction of Identity in Belten High (Review)." Language, vol. 77, no. 3, 2001, pp. 575–577., doi:10.1353/lan.2001.0193