About LinguaBishes
LinguaBishes is a space for professionals, teachers, academics, and hobbyists to read about current research in the field of applied linguistics.
High Brow
Do you like your research secondhand? Fun-sized? Demystified? Ted Talkified? We will be summarizing and reflecting on published white papers on such topics as

Second language acquisition
Language pedagogy
Lexicography
Sociolinguistics
World Englishes
Bilingualism/Multilingualism/Translingualism
Language assessment
Translation
Language planning and policy
Dialectology
Native speakerism and NNESTs
Language and gender
Neurolinguistics
Psycholinguistics
Language change and variation
Whatever idiosyncratic interests our hearts desire
Low Brow
Low Brow is for hot takes on bad interlanguage in Hollywood and portrayals of linguistic minorities and multilingual discourse. We'll be talking to our expert consultant bishes with relevant language backgrounds to help us out.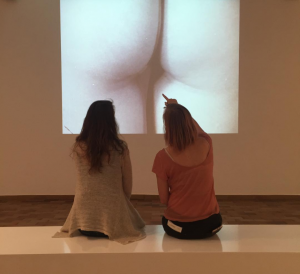 How can I contact LinguaBishes?
Let us know us what you think, ask a question, or tell us about a paper you'd like to see us summarize.